Alpha Flight Original Art by Jim Lee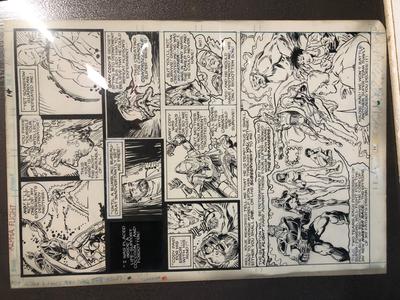 Alpha Flight Original Art by Jim Lee
Alpha Flight Original Art by Jim Lee

I have original interior pages from Alpha Flight Issue 53 signed by Jim Lee.

Editor's reply:

Thank you for sending us photos of your Alpha Flight artwork.

The bad news is that Alpha Flight is not the most popular series. The good news is that Lee art is popular.

We found some comparable sales and believe that the pages are worth between $300 and $500 each.

If you wish to sell them then please get in touch with a working email address.