Frank Frazetta Fire & Ice original drawing
by Shina Vinson Taueu
(Wenatchee, Wa)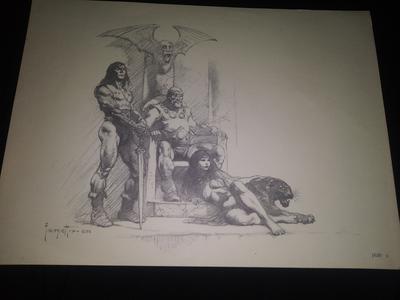 Frank Frazetta Fire & Ice original graphite drawing
Frank Frazetta Fire & Ice original graphite drawing. Signed by Frank Frazetta

Editor's reply

Thanks for sending your image. Please get back in touch with contact info so we can discuss this further.
Join in and write your own page! It's easy to do. How? Simply click here to return to Free Comic Art Appraisal.
Click to Get a Free Appraisal of Original Comic Book Art!
Please Share Our Site Using These Buttons
Want to Sell Comic Books?


If you have comic books you'd like to sell or have appraised, then please visit our sister website,
Sell My Comic Books.