George Perez Fantastic Four 191 pg 23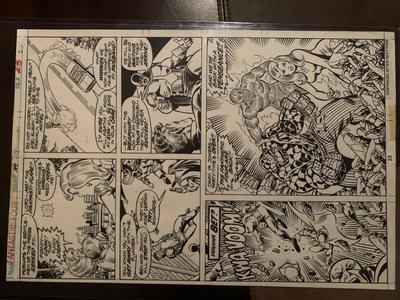 Fantastic Four #191 pg 23. George Perez pencils.

Editor's reply:

Thanks for your email. Please contact us with your contact details. We need larger images.
Join in and write your own page! It's easy to do. How? Simply click here to return to Free Comic Art Appraisal.
Click to Get a Free Appraisal of Original Comic Book Art!
Please Share Our Site Using These Buttons
Want to Sell Comic Books?


If you have comic books you'd like to sell or have appraised, then please visit our sister website,
Sell My Comic Books.