Large original comic art collection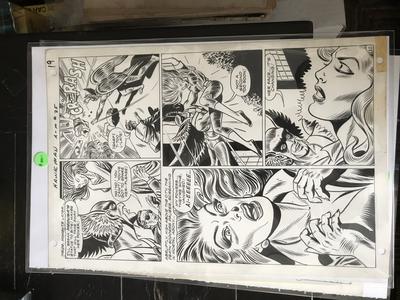 Hi, I have a collection of several hundred pages, strips, sketches, illustrations, Sunday's I am looking to sell. Highlights include;

Tales of suspense pg signed by Jack Kirby
Wrightson. And art signed by Wrightson.
Complete interior to Arabian Knights. 44 pages. Classics illustrated
Complete interior to White Fang. 45 pages. Classics Illustrated.

Editor's reply

Thanks for writing to us. Please get back in touch with your contact details so we can begin the appraisal process.
Red Sonja alt cover by Lopresti.
Early Hawkman pages.



Join in and write your own page! It's easy to do. How? Simply click here to return to Free Comic Art Appraisal.
Click to Get a Free Appraisal of Original Comic Book Art!
Please Share Our Site Using These Buttons
Want to Sell Comic Books?


If you have comic books you'd like to sell or have appraised, then please visit our sister website, Sell My Comic Books.