Sandman Original Art Pages Signed Gaiman and Jones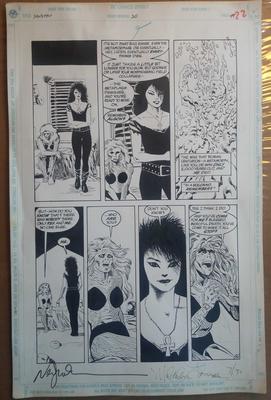 Sandman Original Art Pages Signed Gaiman and Jones
Sandman Original Art Pages Signed Gaiman and Jones

I have 2 pages of original artwork from Neil Gaiman's Sandman that I would like to get appraised.

They are both signed by Neil Gaiman and Malcolm Jones.

- Issue #8 Page 21
- Issue #20 Page 19

I am including a photo of each. Let me know if you need any additional information.

Editor's reply:

Thanks for sharing these cool pages.

We would like to purchase them and are prepared to offer you $3,000. We believe they will retail for around $2,000 each.