Steve Skroce
by Tim Bamford
(Surrey BC Canada)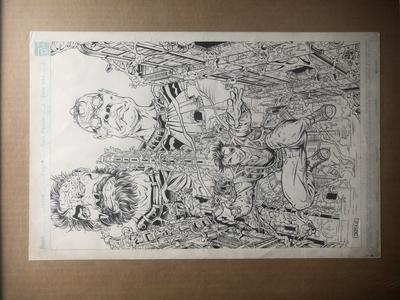 Steve Skroce issue 1 Clive Barker's Ectokid Cover and issue 4 page 17

This is a niche item by a lesser artist, on a barely heard-of title. Unfortunately, while it's cool to have a piece of original art, we don't think it will sell for much. Perhaps $50 on eBay.
Join in and write your own page! It's easy to do. How? Simply click here to return to Free Comic Art Appraisal.
Click to Get a Free Appraisal of Original Comic Book Art!
Please Share Our Site Using These Buttons
Want to Sell Comic Books?


If you have comic books you'd like to sell or have appraised, then please visit our sister website,
Sell My Comic Books.