Superman. Terry and the Pirates, and more original work
by Thomas Ritzert
(Ravenel, SC)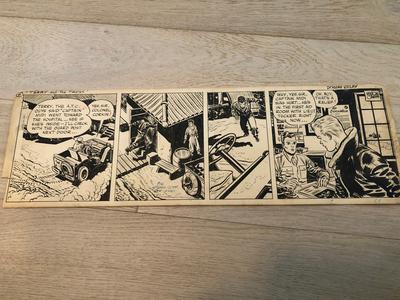 I have a Superman original comic strip art piece title "The Protest Meeting" with Siegel and Shuster's names written on the piece.

Also have a Terry and the Pirates original strip signed by Milton Caniff.

Also have a Kerry Drake original strip signed by Alfred Andriola

Lastly I have 18 original strips for "Buck Gunn" by Norm Comp. I am not aware of the publication history of this particular comic.